Cheryl and I met Sarah at the FitXpo in Liverpool, August 2021. She had there a stall with her strongman themed art showcased and for sale, as did we for our strength sports printed apparel.
Recently, Sarah asked if we would like to collaborate; Sarah had a design idea that she wanted to see realised on a t-shirt using Cleekers' unique prinitng solution and the final result is now available to buy here.
We asked Sarah if she could tell us about herself so people could find out about the artist behind the Blessed Be The Dumbbell t-shirts...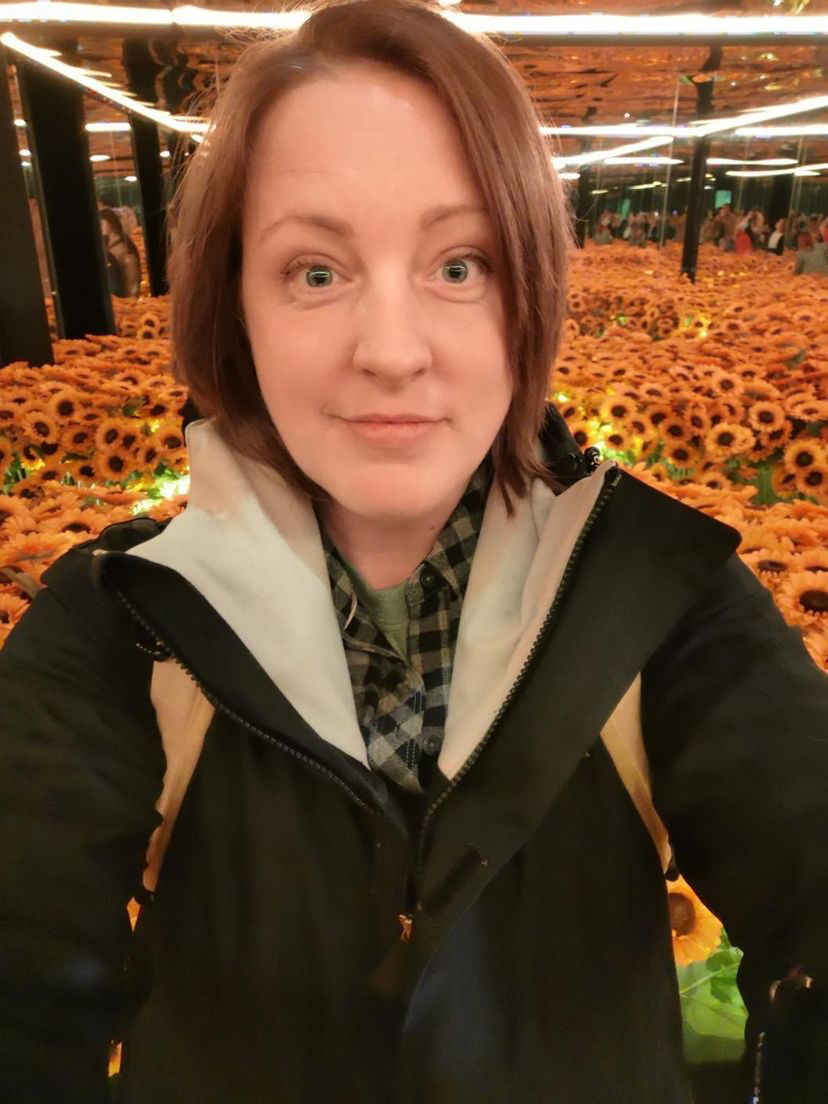 About Sarah
Hiya, my name is Sarah McCaffrey and I started Caffer's Art in July 2021. I had no real art experience before aside from enjoying drawing as a child but as I grew up I always appreciated art and even started to collect some in my 30's. Honestly I never really knew what to draw as I wasn't particularly passionate about anything; it wasn't until I started to have to think in a artistic way in order to help promote my website Clean and Pressed (a Strongman/Strongwoman resource) that I became inspired. I downloaded free digital software Inkscape and Krita and set about teaching my self the skills I needed and now I have lists upon lists of art ideas and inspiration and it turns out I'm quite good at it.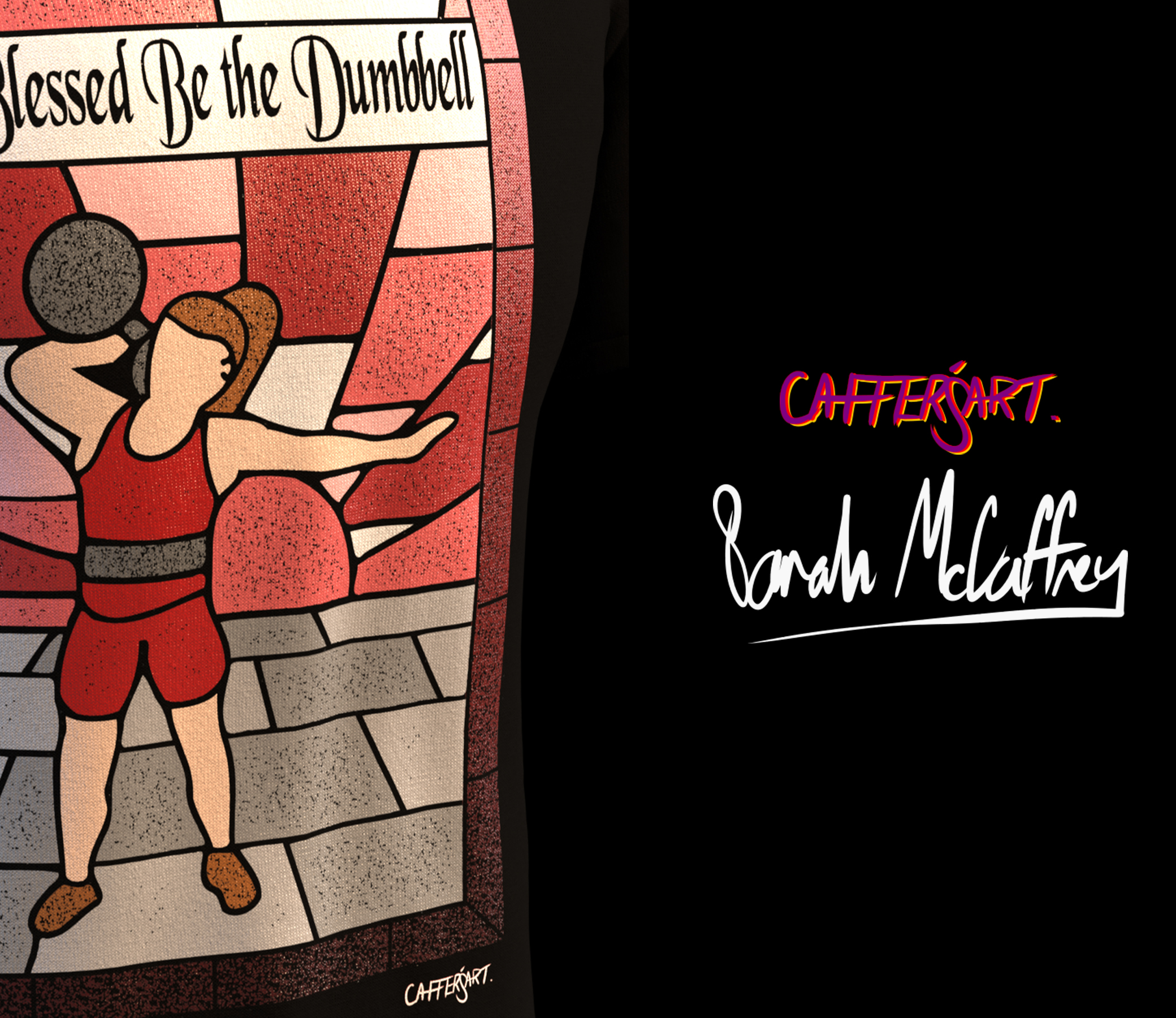 I love cartoons, perspective art, optical illusions and trying to create images with depth. I like to try different styles and use Instagram a lot for ideas and references with some of my favourite artists being Kenji Hoshi, Linus Potter, Albeniz Rodriguez and MC Escher.
I want to create art that makes me happy and fulfilled and if anyone else loves it then that's even better. If you want to see regular updates about my current projects and how cute my dog is then please give
@caffersart
on Instagram a follow.
Sarah x