We would like to introduce to you our sponsored athlete, 15 year old Olly Whalley, from Newcastle-upon-Tyne!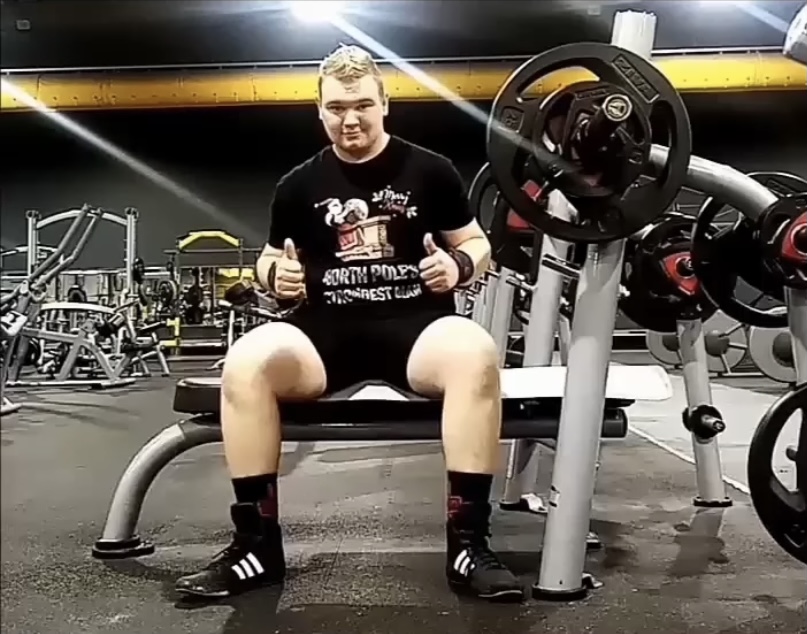 Stats (correct as of 2 Dec 21)
Height: 170cm or 5ft 7 in
Weight: 92kg or 203lbs
1RM Squat: 180kg
1RM Bench: 80kg
1RM Deadlift: 202.5kg
When did you start lifting, Olly?
In 2020, during lockdown, as a method of keeping fit.
You recently took part in your first powerlifting competition, the YNEPF Winter Open. How did you find it?
I really enjoyed the competition and it has made me very excited for the next competition.
What are you working towards now?
In January I will be competing the British equipped powerlifting championships and hope to achieve:
Squat: 220 – 230kg
Bench Press: 100kg
Deadlift: 220 – 230kg
In the next year I hope to win both the equipped and raw British Championships and any other competitions I take part in and complete my Level 1 and 2 British Powerlifting coaching course.
What are your goals for the long term?
To hold multiple records, be the best in my class and to stand out amongst everyone else.
What drives you?
I am autistic and find that lifting is a great release. There is nothing better than the feeling of hitting new PBs; it feels like I am in another world. Also, my Dad holds 12 world records in various fitness related events such as bench press, press ups, sit ups and climbing the equivalent of Mount Everest on a stepper.
You have completed your GCSEs, right?
Yes, after various issues with school and teachers doubting me, I completed GCSE equivalents online at the age of 14.
Tell us about your Instagram interviews
I hold interviews live on Instagram with strength sports athletes to hear other people's experiences and to try to inspire people.
What is a typical day like for you?
Eating, training and sleeping.
Anything you want to add…
I'd like to say a massive thank you to my coaches Fred Mackenzie and Jim Mcgill for helping me to improve constantly at the Hirst Welfare Centre in Ashington.
You can follow Olly by clicking the link below or searching for @the_static_giant on Instagram